How did I Start My Freelance Content Writing Journey?
It was unexpected and sudden!
Yes, it was. I started my make-money online journey with blogging. I launched my blog in November 2021, thinking I would rank my blog posts on Google and earn from Google AdSense.
Also, I have this idea in the back of my mind that I will do affiliate marketing and earn some commissions. That's why I choose the WordPress niche.
Blogging and Affiliate Marketing Journey?
Initially, this blogging and affiliate marketing journey seemed a bit hard for me. The reason is I had to manage hundreds of things at a time. Such as:
Managing domain and hosting,
Designing the whole website,
Managing Google Search Console,
Submitting robots.txt files,
Applying for Affiliate Approval,
Creating all the Relevant Pages like About Us, Contact Us,
Analyzing The Competitors, etc.
But when I started doing the writing, I thoroughly enjoyed it. 😀
Yes, it took a whole week to create my first blog post. But I enjoyed the process of writing. ✍️
Then, I discovered I am passionate about writing. Not about other stuff like designing the website, managing hosting, etc.
Steve Jobs: Connecting The Dots.
"You can't connect the dots looking forward; you can only connect them looking backwards. So you have to trust that the dots will somehow connect in your future."

– Steve Jobs
During my college days, I used to write diary a lot. The reason was I had no good friends. Though I had a few, I used to feel lonely.
Also, there were some issues in my family. Hence, I started writing my thoughts and feelings in the diary. 😔
Now, that unknowing writing practice of those college days is still providing strength in the present day. 💪
That's how I connected the first dot of writing a diary regularly to writing blogs regularly and ranking those on Google.
Romance with Romantic Literature of English
Well, I took the English Language as a subject in my graduation. And that was one of the best decisions in my life simply because I got the opportunity to read those Romantic Poetries of English Writers like
They really have gone into my head. 😇
Here I am about to mention a few names of those poetries, plays, and essays:
Ode to Autumn. – by John Keats.
Ode to the West Wind. – by PB Shelley.
Ode to Evening. – by William Collins.
Dover Beach. – by Matthew Arnold.
Everyman in his Humour. – by Ben Jonson.
The Rape of the Lock. – by Alexander Pope.
These works of English literature influenced my whole body, made me drink the sweetest feelings of solitude in nature, and taught me to enjoy my own company. 🏞️💕
Because of all these things, I became more interested in reading and writing English.
Next, after completing my graduation, I started doing freelance writing and blogging. 😄
---
How did I Learn Blog Writing?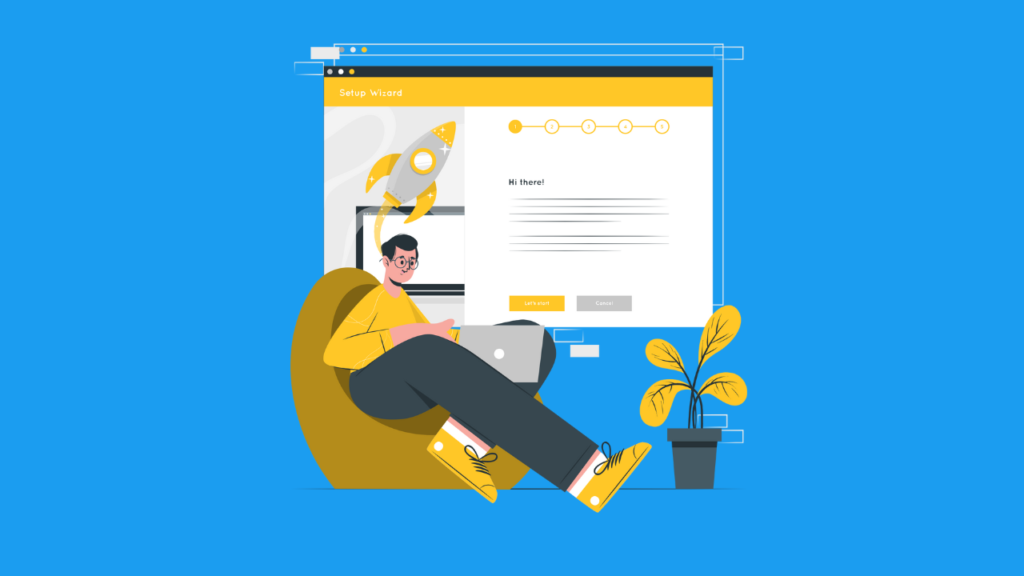 Learning blog writing was challenging but enjoyable.
As I told you in the first guide, I am passionate about writing. So writing content was not hard for me.
But when it comes to blog writing, it requires more skills and techniques. The reason is at the end of the day, you want your blog to get the first-page ranking and top position on Google SERP.
Differences between Normal Writing and Blog Writing?
Writing a diary and writing a blog are completely different things. The reason is when you are writing a diary, you are the subject and writing only about your own problems. And you will only consume the content.
On the other hand, in blog writing, you are not the subject, but your audience is. And people from all over the world will read your content.
Therefore, if your content doesn't provide the reasons why an unknown person will go through your content, your whole writing will be a waste of time.
It means your writing must provide solutions to the audience they are looking for. Then, they will value your content. Also, there are commercial purposes like monetizing your blog through Google Adsense, affiliate marketing, etc.
How did I Learn the Techniques of Blog Writing?
Learning blog writing is very easy nowadays, provided you know proper English grammar. Yes, writing cut-to-cut English is challenging for everyone who aspires to be a content writer.
If you have proper English skills, you can assume you have mastered 80% of content writing.
Of course, there are other aspects of blog writing like
Structuring the blog post,
Proper SEO-optimized paragraphs,
Creating amazing introductions and conclusions, etc.
All these techniques can be learned very easily and in a very short period of time. All you need is just practice.
From Where Will You Learn the Techniques of Blog Writing?
Now, what are the right sources from where you will learn all the SEO-writing related stuff to improve your writing skills?
This part is very easy. There are hundreds of websites, blogs, YouTube channels, social media channels, and paid courses from where you can learn a single thing about content writing.
Here I will share some of those sources
From all these mediums, not only can you learn the basics of blog writing, but you can reach the level of a professional writer.
When I was just starting out, I used to read those blog posts, watch those videos regularly, and note down the points. After that, I used to include all those points in my writing.
That's how I have learned blog writing.
Here I want to add a personal point that is
I always try to enhance my grammar skills and all other aspects of SEO writing as learning is a lifelong process.
---
How did I Learn SEO?
It was a real battle. But I won. 💪
As I told you earlier that I started my make money online journey with blogging. So, as a beginner, not only I had to learn the writing techniques but also the advanced level of SEO to rank the blog posts.
Gradually I have learned SEO from the basic to the advanced level. However, it was very hard in the beginning. The reason is that, as a starter, you need to learn multiple things at a time. Such as
Choosing a perfect hosting company
Structuring the Blog Post
Professional domain extension with exact match keyword in the domain
Creating relevant pages for Adsense approval, etc.
Also, there are many more points to follow. Therefore, as a beginner you can get confused.
But don't worry. I will explain the basics of SEO, then provide some resources to learn SEO completely.
Types of SEO
Though there are more than 10 types of SEO, here are the main 4 types:
Off Page SEO
On Page SEO
Technical SEO
Local SEO
SEO in Blog Writing
Here we will explain only about the SEO in writing.
SEO writing is all about ranking your blogs on the position in Google SERP. Here we are mentioning Google because it is the only search engine from where you can get maximum traffic and conversions.
Here are the parts of SEO Writing to Follow:
Here are the some points to learn and implement in writing.
All these points hold links. Click and read the whole guide.
Optimizing Header for Easy Page Scrolling
High Quality, Engaging Content
Frequently Asked Questions
Inter Linking & External Linking.
---
How did I Get Professional Clients?
How did I Get Professional Clients?
This part is crucial!🧐
In freelancing, it takes time to master the skills as people hire only those who are skilled and experienced. Then, it takes more time to get minimum success. 
Mostly writers don't get the payment that they deserve; although they have the skills and experience and are well educated.
To get a client who can pay enough, you have to find professionals.
How did I get Professional Clients?
At the beginning I used to find clients from Facebook groups. But mostly those clients were unprofessional and scammers. 😡
Then I tried Telegram groups. Yes, there are hundreds of blogging and SEO related Telegram groups from where you can easily get professional bloggers, affiliate marketers, Youtubers, digital marketers.
From those Telegram Groups not only have I got amazing clients but made many friends who are also in the freelance field. 😇
Mentioning a few Telegram Groups with Real Link
Then I used to send direct mails attaching my own blog to those pro digital marketers who are running a real business. 👔
I sent a mail to Mr. Kulwant Nagi with a nice story of my blogging journey mentioning my own blog.
He liked my writing. Since then, I've been working with Kulwant Nagi sir. Till now, I have written more than 30 articles for his company on different topics like SEO, affiliate marketing, keyword research, statistics etc.
To Remember
You need high skills and mental strength to work professional clients who can pay a decent pay out in Freelance Content Writing.
The reason is those contents are lengthy, and their target audiences are from the USA, UK, Canada, Australia etc.
---