Welcome to my Portfolio
Hello, I'm KRISHNA NATH!
Expand Your Digital Footprint with Compelling SEO Content
B2C Writer-Blogger-Techpreneur
3 Years of Experience in SEO, Blogging, and Inbound Marketing. Worked for 5 Companies. Wrote 95+ contents. Let's collaborate and write something extraordinary.
Krishna Nath
I am a Graduate of English literature with 3 years of experience in B2C, SEO, and Tech Content Writing. With my SEO writing skills, I have successfully ranked several blogs of WPThememonk.com on Google's first page. Recently, I have written for two professionals, Kripesh Adwani, a WordPress Influencer, and a WordPress Gutenberg plugin provider company known as Affiliate Booster.
My Story
Hi friends,
I am an English graduate from Katwa College and doing an M.A. in English at Burdwan University (West Bengal, India).
I embarked on the make-money-online industry after completing my English Graduation in 2021. At that time, I was striving to explore different sectors of this industry in pursuit of finding my passion.
Initially, I began with web development and learned the basics of HTML, CSS, and front-end web development. However, I did not find coding to be enjoyable. Then, I dipped my toe into blog writing and found myself captivated by the realm of content writing.
Throughout my college years, I was totally into English literature. I would engage in reading all sorts of works, including poetry, novels, and essays. Besides, I used to write a diary a lot.
Subsequently, a notion crossed my mind: Why not venture into the realm of blogging? I realized that blogging is almost similar to what I'm already doing. Then I started learning content writing, blogging, and SEO.
Afterward, I became so excited and obsessed with content writing that I initiated my blog, WPThememonk.com.
I purchased a shared hosting plan from HOSTARMADA, learned WordPress and website customization, chose the niche of building websites on WordPress CMS, and started publishing articles.
Till now, I have uploaded a total of 30 blog posts on my blog, employing diligent keyword research and comprehensive SEO techniques. 7 posts out of them are ranking on Google's first page. 3 of them are in the top three positions.
After ranking my articles on Google SERP, I started engaging in collaborations with several adept digital marketers.
And, till date, I have aptly crafted over 95 articles encompassing various topics.
I completed my English graduation from Katwa College and doing an M.A. in English at Burdwan. So far, I have worked with
Why Would You Believe Me?
8 blog posts of Wpthememonk.com are ranking on Google's first page. And, I attained this higher ranking through the adept implementation of research proficiency, captivating writing techniques, and SEO-friendly content.
Remarkable Things:
This is WPThememonk.com's Google Search Console data. Though I am not currently active, my posts are on the first page and get clicks and impressions regularly.
Our Amazing Clients


What People Are Saying About Me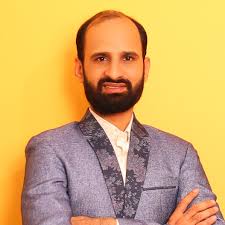 Krishna is a master of writing statistics articles. Also, he crafts amazing informative articles on SEO topics and delivers content fast.
Recommendation: Krishna is a talented writer who creates easy-to-read content on topics that can be challenging to understand if you don't have any prior knowledge of it. His work is well-researched and enjoyable to read. Krishna is also great to work with as he's professional and friendly. As a fellow writer, I value qualities such as passion for a topic and the skills needed to create original content. Krishna is able to utilize both of these qualities to create quality content that any reader can benefit from.
I collaborated with Krishna Nath, impressed by their SEO expertise and content quality. He researched my industry, produced on-brand content, and improved visitor engagement, boosting lead conversions.
Krishna is a hardworking prolific writer of thorough blogs and articles that cut straight to the point and tell the reader what they need to hear, not what they want to hear."
Getting the best writer who can write according to your needs and requirements is very tough these days. Luckily I found Krishna and the content he provided is up to the mark. Clear, crisp, and A1 content with on-time delivery. This type of writer is very less in the market where you don't have to guide anything about the way of writing, just give your topic, and he will give you the best output.

Whenever I need some high-quality content for my own blogs and guest posting, Krishna is always one of my top 3 preferences.
The writing skill of Krishna Nath is very thought-provoking and always beneficial. His hard work is reflected in his content. You must choose him if you are looking for a creative freelance content writer.
Krishna's unique writing with clear-cut meaning mesmerizes me. I am extremely happy with the service of Krishna. He delivers the content on time, following the guidelines mentioned, and never disappoints with his skills.
Features & Services
Precise Grammar
Accurate Grammar Usage, Comprehensive Vocabularies.
---
I tailor sentences that are easy to read and understand.
Every sentence contains power words, common phrases, phrasal verbs, idioms, and slang.
Easy structure of sentences with significant meaning.
Zero wordy sentences that make reading lively and interesting.
Well-Researched
100% Unique Content with Extra Information for Higher Ranking.
---
I analyze the top 10 blogs and gather the must-include topics and key takeaways.
I add extra points to the posts that are not on other blogs.
I gather real-life information, experiences, and opinions related to content from social networking sites such as Quora and Reddit, as well as AI like ChatGPT and Google Bard.
Google E-E-A-T
Experience. Expertise. Authoritativeness. Trustworthiness.
---
Produce content that perfectly fits within Google's Quality Rater Guidelines.
As a content writer, I bring my invaluable real-life expertise to the forefront within my industry.
I craft content with a People-Centric approach.
To ensure your content is trustworthy, I provide supporting visuals (screenshots, graphics, thumbnails, infographics), or credible links.
Audience-Specific Info
Fine-tuning and Optimized Content According to the Target Audience
---
I tailor content to meet the needs of a specified audience group.
Content that directly speaks to the interests and concerns of the target audience.
Avoiding generic data, user-focused writing straightway engages with the audience and delivers valuable info.
My tailored content aims to build deeper emotional connections with the readers, making them feel the content is crafted just for them.
SEO Optimized
Google Friendly Contents
---
Headings, short paragraphs, perfect use of keywords throughout the article, Meta Description, and Frequently Asked Questions.
Rhythmic Paragraphs with bullet points, number lists, bold, italic.
Each paragraph is optimized for turning into snippets.
On-Page SEO. Off-Page SEO.
Engaging Tone
Contents That Hook and Connect Readers
---
Catchy Introduction to hook readers.
Valuable, informative & reader-friendly content that solves users' problems.
Concise, clear, effective, and easy-to-scan paragraphs. Various Sentence Structure with Readability and Engagement.
White space. Storytelling Technique. Attractive headlines. Actionable content.
I Normally Write On
I'm Skilled In The Following Tools
Content Management Systems
Keyword Research Tools
SEO Tools
Content Editing Tools
Content Optimization Tools
As a Remote Content Writer, I'm Skilled in Project Management Tools
Some Of My Written Articles
Some Of My Designed Graphics
My YouTube Channel on Content Writing
Social Media Profiles
My Hobbies
In my leisure time, I enjoy being in nature and photographing its incredible wildlife with my camera.
Here are some clicks taken by me.
I read different books to enhance my skills and think more clearly. Such as
Especially, I love to read those books that are about Human Psychology.
---
I struggled with mental health as a teenager due to a difficult childhood. My lack of confidence and positive attitude affected my personal and professional life. Meditation and spirituality were my salvation. I now practice meditation, yoga, and workouts regularly to stay fit and energetic.
---
Contact Me
For charges and further details, mail us. Use the form to reach out, and we will be in touch with you as quickly as possible.
Mail ID: contact@krishnanath.com