Welcome to my Portfolio
Hello, I'm KRISHNA NATH!
I am a Freelance B2C Content Writer.
Blogger-Content Creator-Photographer
3 Years of Experience in SEO, Blogging, and Affiliate Marketing. Worked for 3 Companies. Wrote 95+ contents in 2021.
Krishna Nath
I am a B2C, SaaS Freelance Content Writer, Blogger, Affiliate Marketer, Graduate in English literature, Wildlife Photographer, and a gymer. With my SEO writing skills, I have successfully ranked several blogs of WPThememonk.com on Google's first page and a few blogs within a week*. Recently written 40+ articles for a WordPress Gutenberg plugin provider company known as Affiliate Booster.
My Story
Hi friends,
I am an English graduate from Katwa College and doing an M.A. in English at Burdwan University (West Bengal, India).
I got into the make-money-online industry after completing my English Graduation in October 2021. At that time, I was trying to explore different sectors of this industry just to find my passion.
In the beginning, I started with web development and learned the basics of HTML, CSS, and front-end web development. But, I was not enjoying coding. Then, I tried blog writing and got some interest.
During my college days, I used to read poems, novels, and essays and make notes on my own. Besides, I used to write diary a lot.
And then, I thought, let's try blogging as here I have to do the same thing that is writing. Then I started learning content writing, I discovered it is pretty much the same as reading essays, plays, and making notes.
Afterward, I became so excited and obsessed with content writing that I started my own website, WPThememonk.com.
I purchased a shared hosting plan from HOSTARMADA, learned WordPress, customized it, chose the niche of building websites on WordPress CMS, and published my first blog post on December 26, 2021.
Till now, I have uploaded 30 blog posts on the WordPress niche by doing proper keyword research, and SEO. 8 posts out of them are ranking on Google's first page. 3 of them are in the top three positions on Google SERP.
Now, the main point: My experience in content writing as a freelancer. After March 2022, I started working as a freelance writer. Till now, I have written around 80+ articles for clients.
Till now, I have worked with
Why Would You Believe Me?
8 blog posts of Wpthememonk.com are ranking on Google's first page. And I achieved that because of my writing technique, SEO-friendly content, and easy-to-read English.
Remarkable Things:
This is WPThememonk.com's Google Search Console data. Though I am not currently active, my posts are on the first page and get clicks and impressions regularly.
Our Amazing Clients


What People Are Saying About Me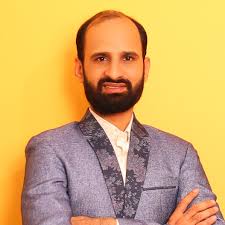 Krishna is a master of writing statistics articles. Also, he wrote amazing informative articles and delivers content fast.
I had the pleasure of working with Krishna Nath on a recent project, and I am thrilled to share my experience. From start to finish, Krishna demonstrated a deep understanding of search engine optimization and how to craft content that both engages readers and ranks highly in search results. What impressed me the most about Krishna was their attention to detail and commitment to quality. He took the time to research my industry, target audience, and competition, and then produced content that perfectly aligned with my brand's messaging and goals. His writing style is clear, concise, and highly engaging, which has helped to keep my website visitors on the page longer and ultimately convert more leads into customers.
Getting the best writer who can write according to your need and requirement is very tough these days. Luckily I found Krishna and the content he provided is up to the mark. Clear, crisp, and A1 content with on-time delivery. This type of writer is very less in the market where you don't have to guide anything about the way of writing, just give your topic, and he will give you the best output to you.
Whenever I need some high-quality content for my own blogs and guest posting, Krishna is always one of my top 3 preferences.
The writing skill of Krishna Nath is very thought-provoking and always beneficial. His hard work is reflected in his content. You must choose him if you are looking for a creative freelance content writer.
Krishna's unique writing with clear-cut meaning mesmerizes me. I am extremely happy with the service of Krishna. He delivers the content on time, following the guideline mentioned, and never disappoints with his skills.
Features & Services
SEO Optimized
Google Search Engine Algorithm Friendly Contents
---
Headings, short paragraphs, perfect use of keywords throughout the article, Meta Description, and Frequently Asked Questions.
Rhythmic Paragraphs with bullet points, number lists, bold, italic.
Each paragraph is optimized for turning into snippets.
On-Page SEO. Off-Page SEO.
Engaging
Contents That Hook and Connect Readers
---
Catchy Introduction to hook readers.
Valuable, informative & reader-friendly content that solves users' problems.
Short, clear, straightforward, and easy-to-scan paragraphs.
White space. Storytelling technique. Attractive headlines. Actionable and accurate content.
Well-Researched
100% Unique Content with Extra Information for Higher Ranking.
---
I thoroughly research the top 10 blogs and gather must include topics and points.
I add extra points to the posts that are not on other blogs.
Likewise, I also gather real-life information, experience, and opinions related to the content from social networking sites like Quora, Reddit, etc.
Strong Grammar & Vocabulary
Exact Syntax with Power Words, Synonyms, and Idioms.
---
I write sentences that are easy to read, consume, and understand.
Every sentence contains power words, common phrases, phrasal verbs, idioms, and slang.
Easy structure of sentences with significant meaning.
Zero wordy sentences that make reading lively and interesting.
I Normally Write On
I Also Have Expertise In The Following Tools
Some Of My Written Articles
My YouTube Channel on Content Writing
Social Media Profiles
My Hobbies
Whenever I get free time, I spend time in nature and capture the beautiful creation of wildlife.
Here are some clicks taken by me.
I read different books to enhance my skills and think more clearly. Such as
Especially, I love to read those books that are about Human Psychology.
---
I was really weak mentally as a teenager. I had no courage or positive attitude. My childhood was rough due to some family issues.
Therefore, while growing up, l faced mental issues affecting my personal and professional life.
And, there was the only solution. That's the meditation and the path of spirituality.
I regularly do meditation, yoga, and workout to make myself fit and energetic.
---
Contact Me
For charges and further details, mail us. Use the form to reach out, and we will be in touch with you as quickly as possible.
Mail ID: contact@krishnanath.com